November 20, 2020
The 4 Fatal Mistakes in Property Development Assessment
We regularly receive several inquiries through our network of real estate agents and consultants seeking assistance to assess the development potential of a property on behalf of one of their clients.  Setting out a tried and proven framework, the property owner is able to gain clarity on the development potential and value of their property, usually with support from one or more consultants.
About 20% of development assessment inquiries go nowhere.  The property owner seems to never get any closer to understanding the development potential or value of their property.  Every two or three years the same inquiry circles around, and again it goes nowhere.
We recently discussed the Four Fatal Mistakes in a facebook live session with Michael Burgio and Mark Novak of Novak Properties.  The link is below.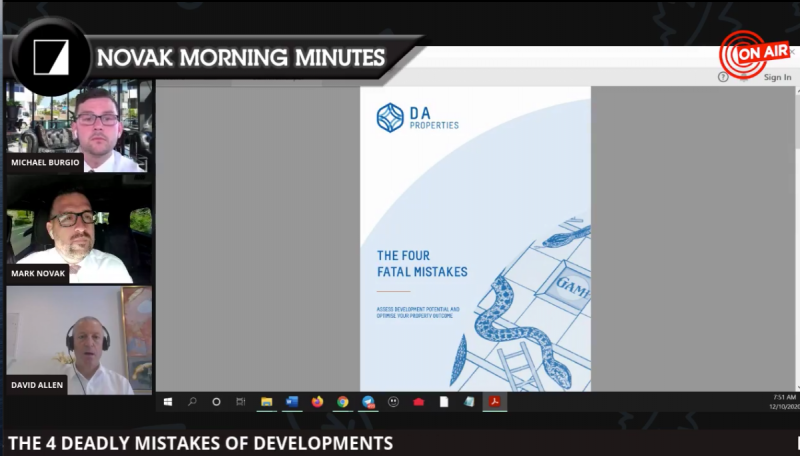 Feel free to download the Four Fatal Mistakes for reference.
The Four Fatal Mistakes in Assessing Your Property's Development Potential
Assessing a property's development potential is determined by a range of factors. What you may not realise is that one of the key influencing factors in maximising your property's development potential is you.
You have the potential to reap greater financial rewards if you get your assessment right.
Get it wrong and you run the risk of losing hundreds of thousands of dollars.
Understand the four fatal mistakes people encounter when assessing a property's development potential. Download our checklist, which will give you the clarity and confidence to understand the next steps in assessing your properties development potential.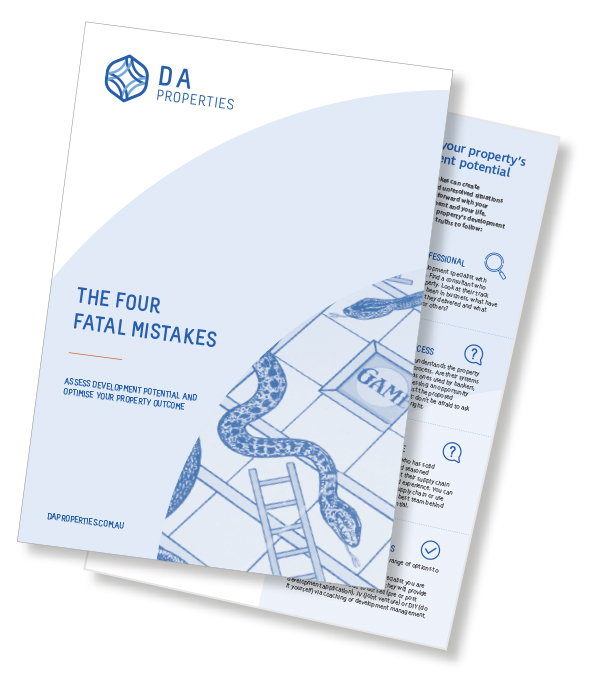 4 Fatal Mistakes Download